Быстрая доставка
Local Warehouse
Гарантия 1 год
Местная ремонтная служба
Телефонная служба
+61 2 8007 5536
Соответствие цен
Гарантия лучшей цены
Click The Video To See The Performance Of Our Black Series With Other Screens
Real Customer Photo Showcase
Superior Image Clarity Authentically Captured
High Quality ALR Screen Yet It's Half The Price Of Other Brands.
Small Screen Sample Is Available If Needed
Why Nothing Projector Screen?
Our Black Series screens feature a special coating technology which uses ST Carbon Black as a key component to protect against 95% of ambient light. Offering deeper black levels, a sharper 4K picture and higher contrast for an immersive viewing experience.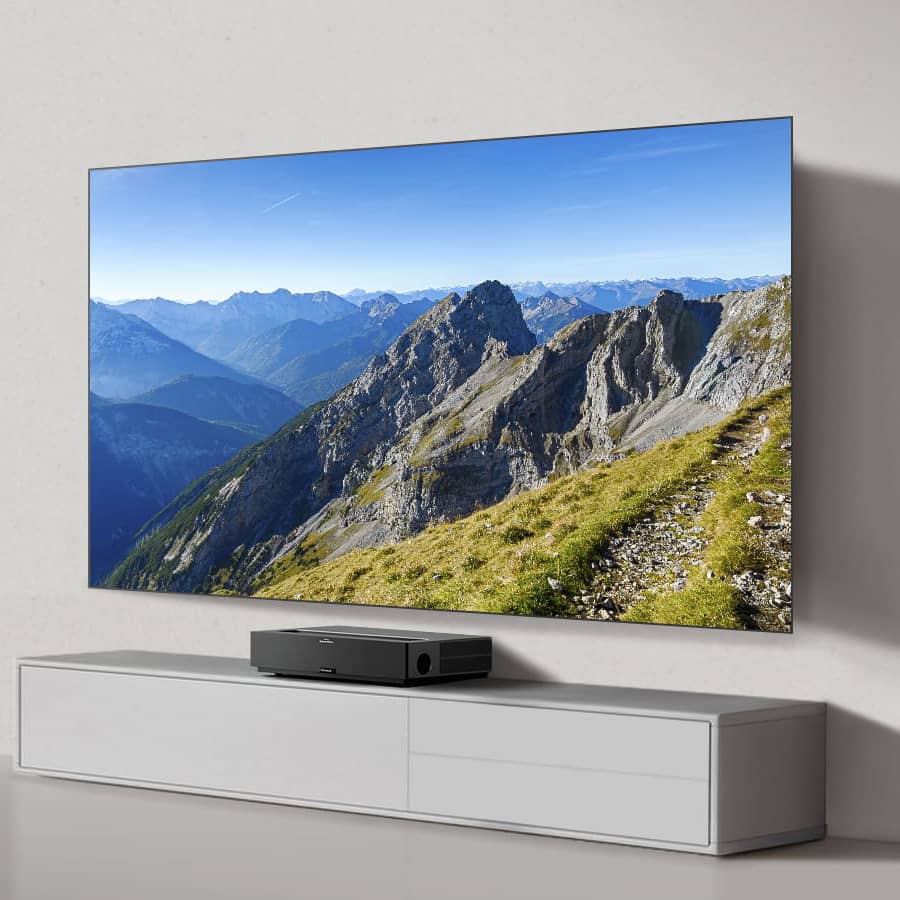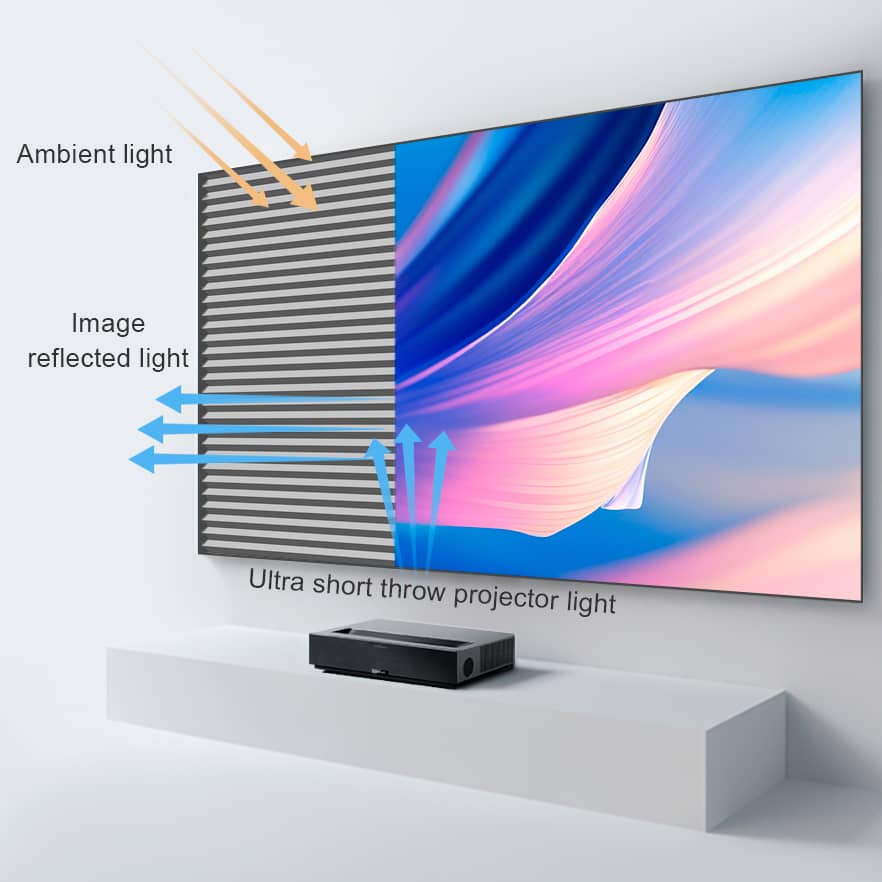 95% Ambient Light Rejection
Our lenticular screens, with a specialized Sawtooth structure, manage light spread and absorption effectively. This enhances contrast, deepens black performance, and uplifts overall image quality, rendering images vibrant and clear across diverse lighting condition
Равномерная пилообразная структура обеспечивает превосходное качество изображения
Последовательная пилообразная структура обеспечивает стабильное управление светом, равномерные визуальные эффекты и широкий диапазон углов проецирования, обеспечивая превосходную контрастность, качество изображения и захватывающие впечатления от просмотра.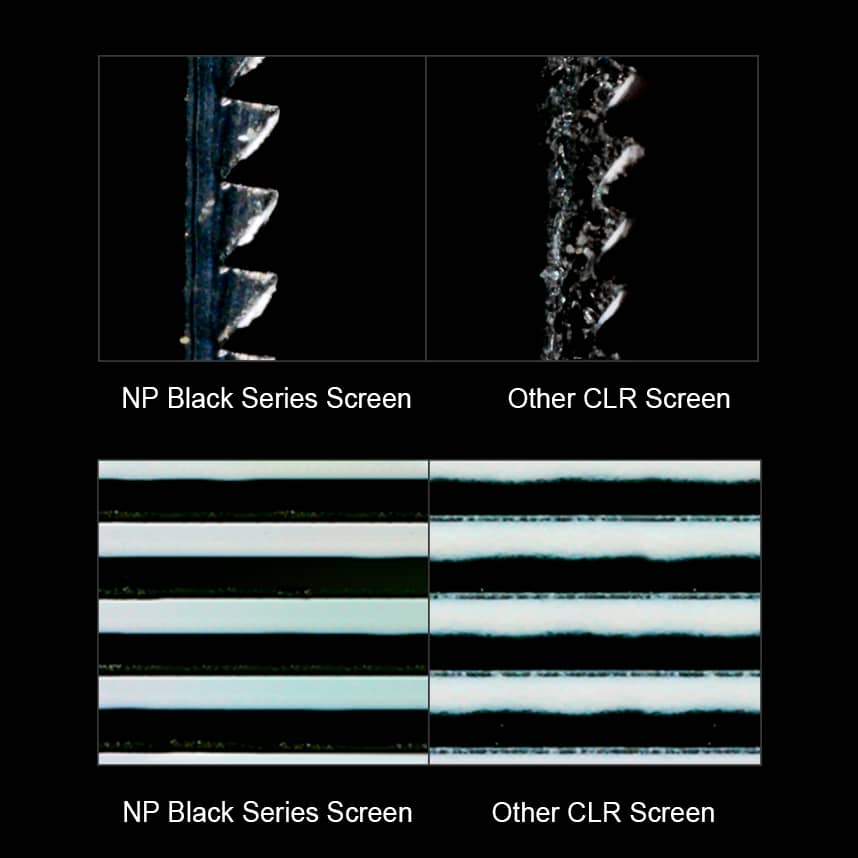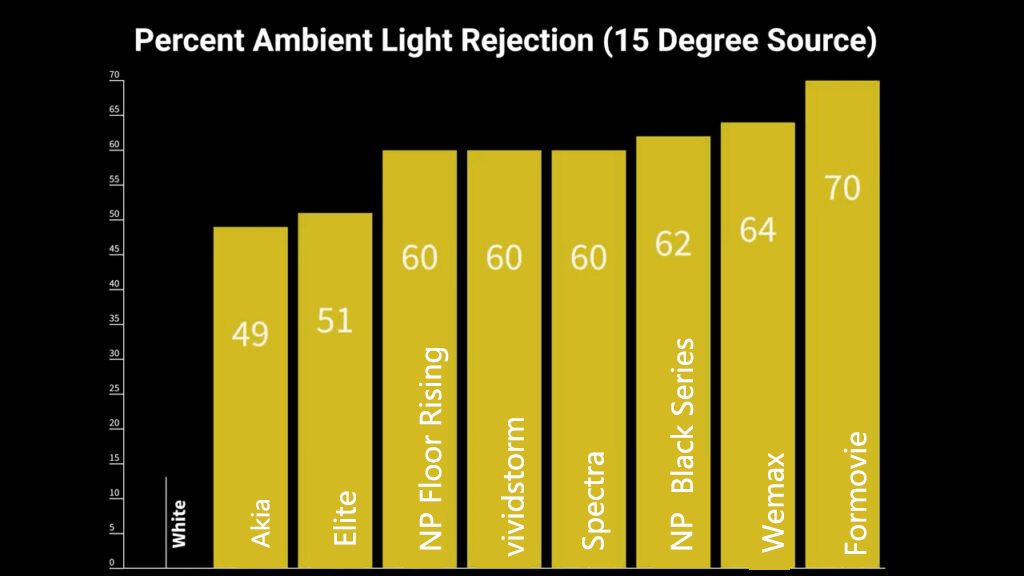 15° NP Black Series: 62% (rank 3)
Not only does the NothingProjector boast a competitive price, but it also distinguishes itself among the myriad of screens offered within the sub-$1,000 budget range.
*Data is provided by smart home product testing expert The Hook Up.
45° NP Black Series: 80% (rank 1)
*Data is provided by smart home product testing expert The Hook Up.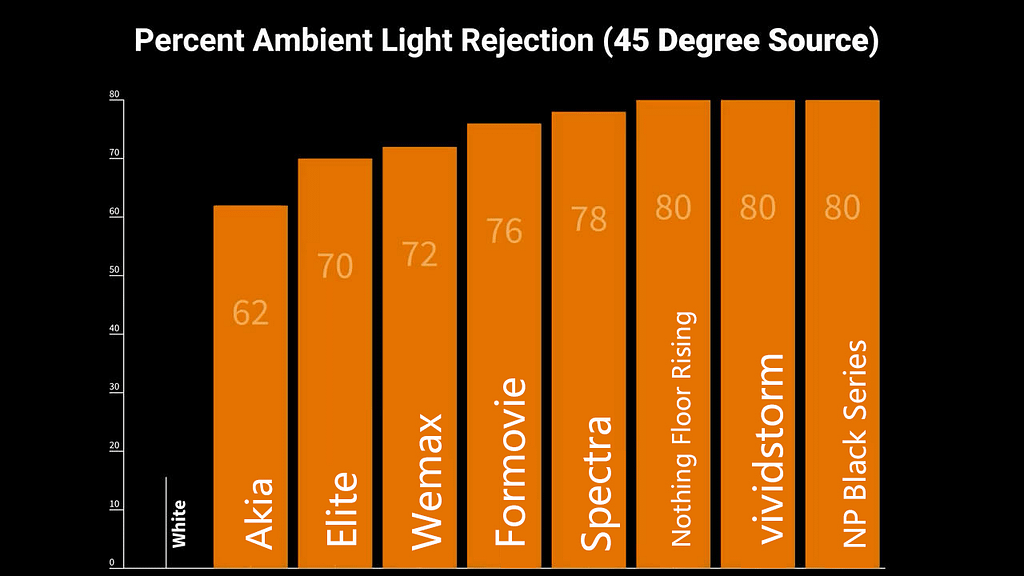 Frosted Textured Aluminium Frame
The screen material is tension-mounted, utilizing fiberglass rods and springs connected to an aluminum frame for a solid and stable setup.
10mm Narrow Frame
The 10mm narrow frame brings an edge-free overall visual effect so you can better immerse yourself in your favorite movies, shows and video games.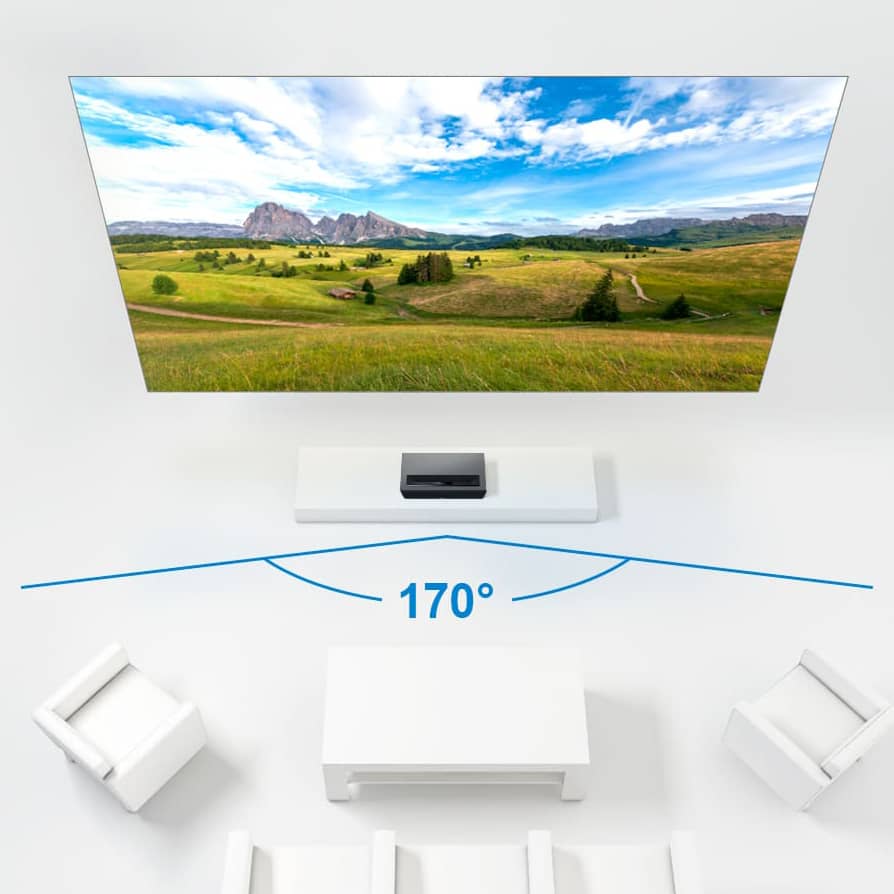 Everywhere in the room for the best viewing experience
Even in daylight, the visual performance is excellent
Соотношение
16:9 / 4:3 / Customized
Способность отражать рассеянный свет
Excellent
Применяемые проекторы
Ultra-short Throw
Отражение рассеянного света
95%
Still waiting for verification
I finally received my screen after a two week delay caused by "logistic issues", even when shipping to U.S. from U.S. warehouse. Upon receiving, everything arrived in good condition. Product was packaged very well. Although, I could not find anything on the package stating it was in fact the black series screen I ordered. I spoke with Jennie, and she said she would send me a sample of the classic screen for comparison, so I could verify I did get the screen I ordered, but this was also more than two weeks ago, and I still haven't heard anything from them. Still waiting.
It would be nice if there was a model number or sticker somewhere on the screen so you know you're getting what you paid for. Other than that, the frame is very sturdy, and the screen itself looks great. Just wishing I opted for bigger than 120" since I have so much more wall space. Will update to five stars after I verify it's the correct screen.
Almost Perfect
I recently was in the market for a screen to pair with my new UST (AWOL LTV-3500). I ordered a sample materials kit from another company which included about a dozen of different material types. I also ordered a sample of ALR material from Nothing Projector (based on great reviews). Despite the fact that my projector is in a loft, which allows a lot of daytime light from under bedroom doors, the staircase, etc., I was hoping that I could get away with a non-ALR material since most of my use would be at night. After comparing them all, I decided that the ALR screen was the way to go despite the higher cost. In a perfectly light controlled room, you can get away with a traditional white or grey screen, but if you plan on doing any daytime viewing, the increased contrast you get from an ALR screen is incredible when compared side-by-side. Additionally, the ALR material from the other company (while cheaper) introduced a blue hue to the picture that I wasn't crazy about. The Nothing Projector screen was a perfect middle ground with excellent black levels while not muting peak brightness too much and maintaining good color accuracy.
The Good:
1) The ALR screen makes my projector very usable even in daylight hours. The pictures attached were all taken during daytime. In one the blackout curtains are closed which makes a huge difference, but even with the curtains open, it's very watchable.
2) With the curtains drawn, the colors absolutely pop and it's not too far off from a TV experience picture-wise.
The Great:
1) Customer Service was incredible. I had a bunch of questions before ordering and they responded very promptly to every one.
2) When I first ordered my projector, I had measured everything around a 120" screen. However, when I first set it up against the wall, 120" just wasn't giving me the WOW factor I was hoping for. With my room only having 8' ceilings, a 150" screen wasn't going to fit. I reached out and asked customer service if they'd ever considered a screen size between those. Less than an hour later, I was emailed a link and a 135" option was added to the website. I have no idea if they always made this size and just didn't have it on the website or if it was specifically added to the product line due to my request, but either way absolutely incredible!
The Not So Good:
1) Ok the only reason my review is 4 stars instead of 5. I knew from reading forums that any screen size over 120" would have a seam where the material would have to be joined. However, I was told by customer service that this seam would be barely noticeable and absolutely invisible once everything was on. It's not a dealbreaker for me, but the seam which appears as a black line running the length of the screen about 1/3 of the way up from the bottom is definitely not invisible from my viewing distance (about 11'). During dark scenes it's barely noticeable, but during bright scenes, I can absolutely see it and I do find it a little bit distracting. For me, the tradeoff is worth it to have the larger screen I was looking for, but I just wanted to note that your mileage may very for how distracting you find this.
2) Delivery took a bit longer than I hoped. I was told to expect 17 days from order to delivery. In reality, it took 27 days. Not a huge deal at all, but worth noting.
All in all, I'm very pleased with my purchase and would definitely recommend Nothing Projector to a friend. Now, back to the movies!
Not as I expected
I'm not satisfied with my purchase. The product doesn't look good in daylight and is only slightly better than a white screen. Installing it was a challenging task, taking me 4 hours. Unfortunately, after 3 days, I noticed that the tension in the back was lost, and I had to remove it from the wall and redo the springs. However, I do have to concede that it works better in a completely dark environment.
Impressed with the quality and value for money
Even though the package arrived very later the product worth the wait . IT's was packaged well and easy to disassemble.
Instruction manual was okay . Didn't struggle much to put up. It took 2 hours for me with help of my daughter.
Great screen for the price
The delivery from the European warehouse was fast. Installation of the screen was quite easy. Only outer frame. was a bit tight to get in place for some reason. Maybe I left a bit too much gap somewhere in the earlier installation stage. Installation was single person job expect for hanging the screen on the wall. I think it helped a bit to test the actual wall installation and check the brackets were on correct positions with empty frame first (without the canvas) at early stage. At least this way it is easy to prevent any damage to the canvas when you have practiced first.
The screen itseft is great. Now the watching with projector is so much better even on a daylight than on the painted wall. Images are completely perfect and ambient light does not infer quality at all. We have Epson LS800 as a projector and it's light output is sufficient for any situation.